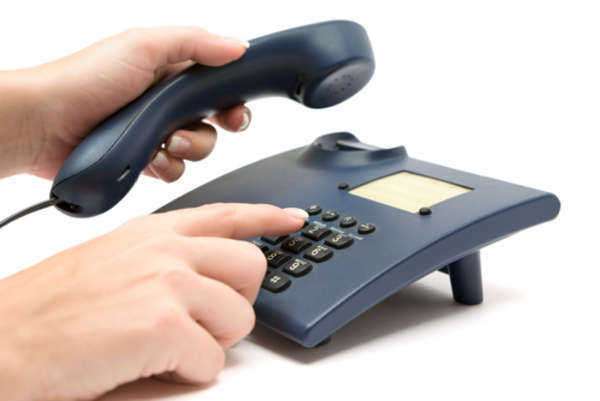 Telesales, also known as telemarketing, is a process by which companies attempt to solicit customers through telephone calls. A telesales representative will market a product using a predetermined sales pitch and may attempt to make the sale directly over the telephone or set up a meeting at a later date where the customer can make a purchase.
Telesales is a method of direct sales, meaning that the seller will interact directly with the consumer to establish a deal. Telesales does not use any outside marketing sources; rather every deal is made directly through the businesses' agents.
Cold calling is the most frequent method used to make a sale is telemarketing. Cold calling refers to the practice of telesales agents who make phone calls to prospective customers with whom they have no previous relationship. The possible customers do not know that they will be receiving this call because it is nothing they have signed up for or are expecting.
Robocalling is another form of cold calling in which telephone calls are made by automatic dialing and a pre-recorded message will be played for the answerer. Cold calling is frequently used by charities and political organizations in an attempt to receive donations.
Telesales companies will receive telephone numbers in a variety of different ways. They may obtain credit card records which will have a history of consumers' previous purchases. This way, telesales companies will be able to compile a list of possible customers that are the most likely to purchase their product. They may also acquire telephone numbers from directories and public lists. Oftentimes, telesales businesses will purchase databases from other companies.
Cold calling may also consist of survey research by commercial businesses or other organizations. A manufacturer may desire to know the level of satisfaction that customer has with a specific product. In this case, telesales representatives will call previous customers and gather information.
There has long been a negative association with telesales companies that engage in cold calling. This is because many people believe that this practice is an invasion of their privacy and an interference with their personal lives. Although cold calling may be associated with legitimate business practices, there is also a high number of telesales companies that engage in scams, fraudulent advertising, and pyramid schemes.
To respond to these illegitimate business practices, there has been Federal legislation established to protect consumer rights. For example, the National Do Not Call List is a registry that contains phone numbers that are restricted from use of telesales companies. This allows consumers to add their phone number to the list for free to avoid any possible interference from telemarketers.